Find Em!
Find Em! is a multiplayer game hide and seek. Your goal is to find the other players in the game, if the seeker has not found the other players and the times up then the hiders win. Find Em! is a fun game to play with your family and friends! This game is currently in full development and will release soon!

Seekers:
Seekers have no more than 1 minute and 30 seconds to hide. Once the hiding time is up, the seeker will teleport to the centre of the map and start trying to find the other player. If the seeker does not finds the hiders before the game time is up (8 minutes) then the hiders win!
Hiders:
Hiders have to hide around the map and try to not to be found by the seeker. If one of the hiders get found, they become able to spectate the game until the game ends. The Hiders only have 1 minute and 30 seconds to hide before the seeker starts to seek.
Report any issues:
If you have any issues with the game, please join our discord server and describe your issue with the game in #report-any-issues and the developer will fix it.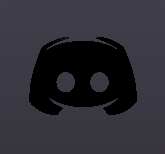 Discord Server
Comments
Log in with itch.io to leave a comment.
terrible game not even fun
First of all, the game is not even released.
Second of all, ↓